Hotel Introduction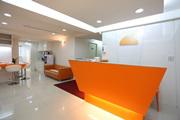 Taipei Morwing Hotel invites both domestic and international artists to participate and dedicate to making a platform for "travel, creativity and art". Morwing hotel contents personalized visual effect, fashion sense and vitality, interpreting the fashion, yuppie and the art of color. We redefine the meaning of a hotel.You will not only have a space to rest, but also be touched by the meeting of creativity and travel.
Tel:02-2954-1808
Hotel Address:6F., No.26, Guancian E. Rd., Banciao Dist., New Taipei City
Leisure Facilities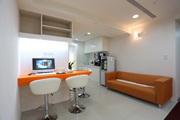 ​Free Wifi in all Rooms and Public AreasSeparated Washroom and BathroomJapan Daikin Air ConditionerPanasonic LED TV 42"Blu-ray VODDometic Patented Fuzzy Logic Softwar RefrigeratorHigh-Grande Flat-Woven RugTimed Ventilation System (In & Out)Free Mineral Water, Coffee, Tea Bags, and Snack
Directions
By Subway(MRT): Get off at Fuzhong Station and take the 1 exit, and walk about 5 minutes.By car:Take the Formosa Freeway(National Highway No.3) and go toward Expressway No. 65, take Banciao Interchange NO.2, and go along Sec.1,Xianmin Blvd and turn right at Guancian W.Rd and go straight after through one traffic light,located in the right-hand side of 7-11 upstairs.